Locanda in Cannubi and Tenuta Carretta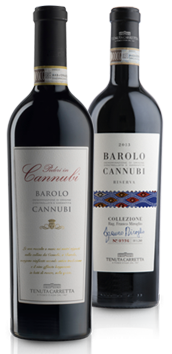 Strongly championed by Edoardo Miroglio, Locanda in Cannubi is part of the Tenuta Carretta estates. The prestigious Barolo Cannubi has always been produced here from the grapes grown on the old vineyards that form the backdrop for the inn.
Tenuta Carretta is situated in Piobesi d'Alba. This historic home to noble families is set amidst gently-sloping, vineyard-clad hills at the heart of what has been a prime winegrowing area for centuries.